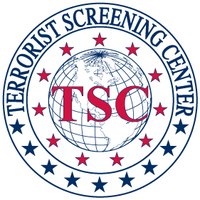 Terrorist Watch List – Tenant Background Check ?>
Terrorist Watch List – Tenant Background Check
With over a million names on the terrorist watch list, how can you be sure your applicant is not one of them?
The problem with the federal government's list is that it's basically just a name based system. So if your newly found applicant goes by a different name or spells it substantially different than disclosed to you, you may not catch it. Silly, but true. Thankfully, the odds of you actually discovering a prospective tenant on this list is extremely rare. You're more likely to find actual felony criminal convictions than someone who may be plotting an act of terrorism. Not to minimize this very serious threat, but it probably won't
As a standard practice, every criminal record background check we perform includes a check against the terrorist watch list. But name based systems are just not reliable enough, so the best thing to do is stay alert.
Recent media headlines have also added a degree of paranoia to landlords who may now be too scared to risk being wrongly accused of profiling or discriminating against tenants. The best advice we have to offer with regard to these types of concerns is to report (and only report) directly to law enforcement. Don't make public statements or share your concerns with anyone who has the potential to relay the information (directly or indirectly) back to the applicant. Any legitimate observations or concerns should only be shared with the appropriate authorities. The decision to act then rests with law enforcement.
Learn more about our tenant background check and try one today!