Tenant Background Check.com ?>
Tenant Background Check.com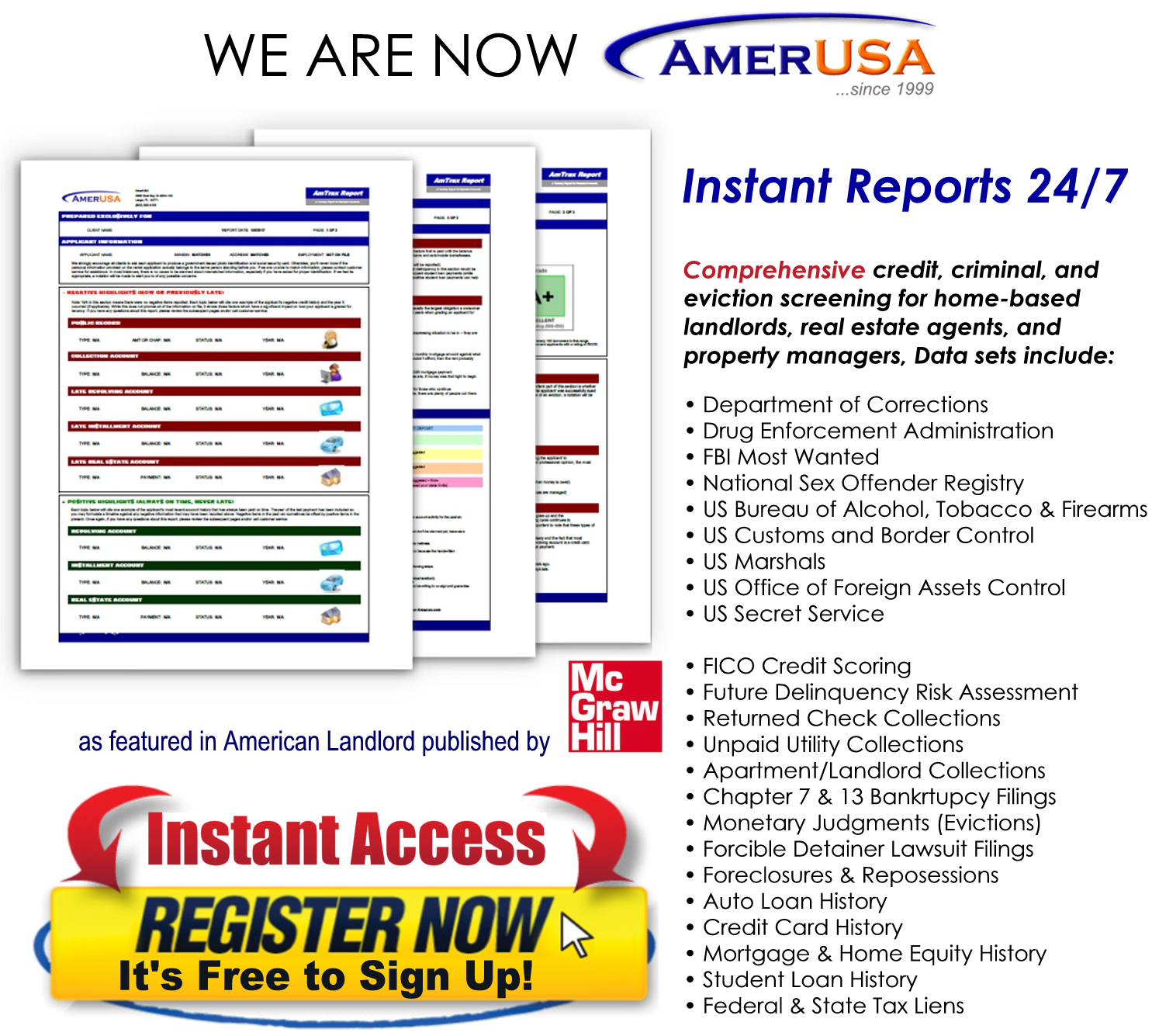 We've been in business since 1999 and service clients nationwide with tenant credit reports, public records, eviction records, and criminal background checks. Learn the truth about how your tenant has managed their personal finances, prior rental history, and criminal behavior.
Residential & Commercial Tenant Screening

Landlords & Real Estate Agents
Check out your tenant before you let them check in! Our tenant background check is fast, efficient, and reliable. Renting seasonally or annually, one unit or 1,000 units, it doesn't matter – we offer tenant screening services without charging any setup or monthly fees.
---
Commercial Landlords & Brokers
We also offer the best commercial tenant credit check for retail, warehouse, and office space landlords (and brokers). Screen small business owners without negatively affecting their credit score. There's no better way to assess the future performance of a company than looking at the financial discipline of those running it.
Rental Forms

We offer rental forms you can either pay to customize to accommodate your specific property needs or print for free as generic versions. The custom form options are included in each standard account and the free versions may be printed directly from this site. Learn more:
Note: One of our new tenant background check accounts doesn't require a rental application or any paperwork to be signed by the tenant – it's paperless – be sure to check it out!