Account Options ?>
Account Options
Tenant Background Check Accounts
All landlords will qualify for our standard tenant background check account, but only professionals (such as property management companies and licensed real estate agents that conduct business out of a commercial location) can qualify for our professional option which offers unrestricted access. To learn more about professional accounts, call customer service.
To setup a standard account, register online for free. Keep a credit card securely on file and it will only be charged whenever you decide to place an order for a tenant background check. Choose from a variety of services, but most landlords throughout the United States use our standard report.
Our standard $26.95 report includes the following:
(For landlords, this is a tax deductible business expense that can easily be offset by collecting an application fee from the tenant).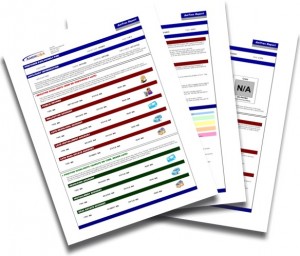 FICO Credit Scoring
Future Risk Assessment
Bankruptcy Filings
Federal/State Tax Liens
Eviction Judgments
Unpaid Check Collections
Landlord/Apartment Collections
Utility Collections
Overdraft Accounts
Credit Cards and Chargeoffs
Auto Loans and Repossessions
Student Loans and Deferments
Mortgages and Foreclosures
SSN Matching
Address Matching
+ You always receive FREE telephone support to help understand results and consider possible options when trying to make a final decision.